How does the Hyundai Tucson stack up against competitors?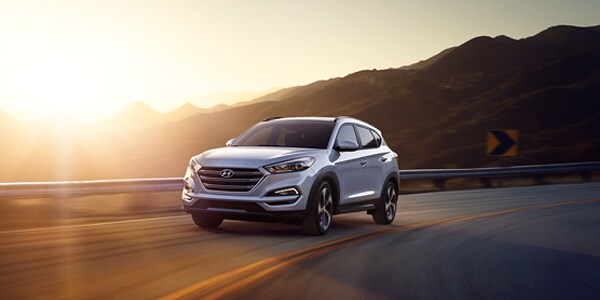 Compare the 2016 Tucson to the Honda Cr-V & Mazda CX-5

Make an Inquiry
* Indicates a required field
 

Hyundai Tucson Vs. Honda CR-V

The 2015 Honda CR-V has remained somewhat plain in styling over the years and resists bold change to set itself apart. The performance has always been adequate and handling average. The Tucson, however has set out to combine modern style, overall performance, luxurious interior features, and a driver focused experience. Oh and did we mention it's cheaper?


  
   



Hyundai Tucson Vs. Mazda CX-5

When comparing the re-designed Tucson to the 2015 Mazda CX-5, the level of performance is a tight race but the comfort level overall rewards Hyundai over Mazda in this comparison. With a 1.6L turbo engine, the Tucson gets off the line much quicker and uses the seven-speed dual clutch system to sort through various speeds on all types of terrain. The CX-5 relies on a traditional six-speed automatic engine so you'll need to rev much higher to get the most out of it. Everything else from size and specs are fairly close but bank on better performance, and higher city MPG to really set them apart.

Hyundai Tucson vs. Competition